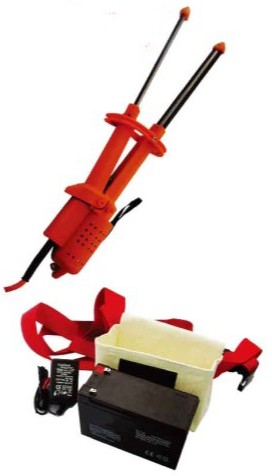 Nut Picking Machine
| | |
| --- | --- |
| Art. No. : | 11701 |
| Product's packing : | Plastic box |
| Certificate approvaled : | |CE| |
| Trade Terms : | |FOB| |
| Payment Terms : | |L/C|T/T| |
| MOQ : | 100 |
Product Info
*Technical data: Direct votlage: 12V Input power: 104W
*No load speed: 820r/min Rake wide: 0.6 m Cable: 3.2m.

Product instruction:

It is used for picking the nuts from less than 2 metres' tree.
The motive of this product adopts the 12V direct current electrical engineering which can make use of appropriation electric cell, automobile electric cell or household-use small generator etc.
PRE:Horse hair shear